Renault Zoe Owner's Manual
---
You can find 12 different owner's manuals for the Renault Zoe on this page that are in the PDF format.
Yearly Zoe Owner's Manuals
The years available stretch from 2012 through to 2023 and to view the manual you just click the name underneath.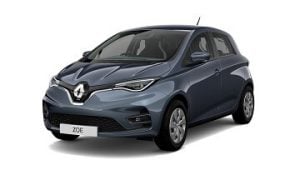 About The Zoe
In 2012 the Renault Zoe went into production, an all-electric supermini capable of driving 130 miles on a single charge.
It is built in the same assembly plants as the Clio and the Nissan Micra, sharing many of the same components although this car is slightly longer.
The first generation of the Zoe models was known as the ZE and as the years went by newer and better versions were introduced, such as:
ZE40
The ZE40 (introduced in late-2016) saw the capacity of the battery pack almost double from 22kwh to 41kwh weight only around 10% more.
This led to the car being able to now travel 190 miles on a single charge with quick charging available.
ZE50
Then in 2019, a newer version of the Zoe called the ZE50 saw the battery capacity increase again thanks to advancements in technology.
This new 52kwh battery allows for a 245-mile range and an even faster charging time.
Zoe Safety
Thanks to Renault already having an already established supermini platform and access to the expertise at Nissan the car sailed through crash-testing.
Euro NCAP awarded it five out of five stars with occupant safety and driver-aid technologies scoring the highest out of the disciplines.