Volkswagen Golf Plus Owner's Manual
---
You can find 11 different owner's manuals for the Volkswagen Golf Plus on this page that are in the PDF format.
Yearly Golf Plus Owner's Manuals
The years available stretch from 2004 through to 2014 and to view the manual you just click the name underneath.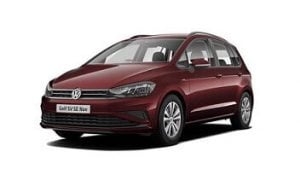 About The Golf Plus
The Volkswagen Golf Plus was introduced in 2004 as a more practical alternative to the Golf.
It used the hatchback's chassis but added a taller version of the body on top of it, coming as a 5-door only.
This new model was classed as a compact MPV with 2 rows of seating sitting below the similar shaped but larger Touran that offered 3-rows of seating.
Inside, the Golf Plus had a high driving position and tall ceilings with ample room for occupants and cargo.
You are able to move the rear seats forward as well as flatten them in order to extend the boot space for a large amount of luggage and long cargo.
These owner's manuals are a comprehensive guide to the ins and outs of your Golf Plus with maintenance and safety covered in detail.
In terms of engine and transmission, these were pretty much the same as the ones you would find in the standard version of the Golf.
A rugged version of the Golf Plus was introduced in 2006 called the CrossGolf that featured crossover SUV-styled body elements.
2008 saw the release of the facelifted Plus that now had daytime running lights to help with road safety.
Both the front and rear ends were restyled to match the rest of the evolving Volkswagen range as well as the addition of parking assistant technologies.
In 2014 Volkswagen introduced the Sportsvan version of the Golf as a replacement for this Plus version.