Volkswagen Passat Owner's Manual
---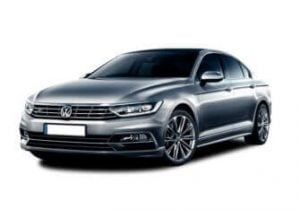 About The Passat
The Volkswagen Passat nameplate began in 1972 as the German car manufacturer wanted to bring in a new large family car line.
These owner's manual PDFs will help you learn more about your Passat's controls, safety features, and how to keep everything running smoothly.
Passat Changes Over The Years
Looking back at the original shape it is unrecognizable to the modern Passat with its sharp lines and uninspiring shape.
Under the shell, customers found that it was essentially a fastback version of the Audi 80 that lay beneath.
Over the decades and subsequent redesigns the car transformed into the Volkswagen Passat we know today – essentially a longer, larger Golf.
During its life, the car has been known by other names in certain regions around the world including:
Volkswagen Dasher
Volkswagen Quantum
Volkswagen Santana
Volkswagen Magotan (in China)
Volkswagen Carat
Volkswagen Corsar
The most recent generation of releases (called the B8 to represent its eighth-generation) is targeted mostly to the European market with some sales in the USA.
This new version shares its MQB platform configuration with other Volkswagen models such as the Arteon.
Buyers can order this newer model of Passat with one of the following trims that affect the level of features and luxury inside:
Bluemotion
GT
GTE
GTE Advance
R Line
S
SE
SE Business
SEL
Hybrid Version
Its debut in 2015 brought a new plug-in hybrid option to customers called the Passat GTE that allow short trips on electricity only and the ability to capture lost energy from braking.
Technology in the latest model has helped it keep up with the competition such as semi-automatic parking and built-in driver assist programs.
It has always been a big name in the compact executive car market worldwide but recently competition has started to heat up in the form of the Kia Stinger and Tesla Model 3.
End of Production
In 2022 production of the historic Passat line was brought to its end by German automaker Volkswagen.
To celebrate the life of the popular family car the company has offered the model with a special "Limited Edition" trim.
With this Limited Edition trim, you get a Racing Green paint job and the car is sat on stylish 18-inch alloy wheels.
Premium features such as heated front and rear seats are included as standard for this final model year also.