Volkswagen Jetta Owner's Manual
---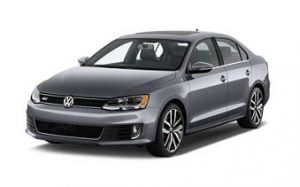 About The Jetta
As a spin-off from the Golf range 5 years after that was introduced the Volkswagen Jetta is the sedan version of the popular hatchback.
Over the years since it was released the car has been offered in different layouts such as a sedan and estate with varying numbers of doors.
The Jetta owner's manuals on this page contain both technical and safety information about your car.
They also include many valuable tips on how to operate and maintain it properly so that you will be able to keep enjoying a trouble-free driving experience.
Looking back at the original model in the late-1970's you will see a much smaller car – with every generation of updates the model grew larger and added more power.
Eventually, the Jetta took over from the Golf as its best-selling model in 2014 when it reached the 14 million sales milestone.
Many names have been used on this model throughout the years such as:
Atlantic
Vento
Bora
City Jetta
Jetta City
GLI
Clasico
Sagitar (for China)
The most recent generation of the car is the seventh that began production in 2018 and sported a much larger and chunkier appearance.
Underneath the most recent version of the Jetta, you will find the same platform that is used for the Atlas and unsurprisingly: the Golf.
In 2013 the car had a hybrid option added that allowed customers to achieve much better fuel economy by capturing energy lost during braking.
The modern Jetta has been sold with the following trims:
GT
Limited Edition
S
SE
Sport