Volvo XC70 Owner's Manual
---
You can find 9 different owner's manuals for the Volvo XC70 on this page that are in the PDF format.
Yearly XC70 Owner's Manuals
The years available stretch from 2006 through to 2016 and to view the manual you just click the name underneath.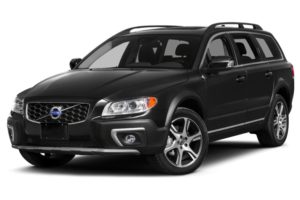 About The XC70
The Volvo XC70 was the more rugged and off-road capable version of the company's executive sedan V70 and was introduced as an option in the second generation.
These owner's manuals will go over the maintenance procedures, as well as how to use and adjust various features of the car.
They also include troubleshooting tips for common problems you may experience with your vehicle.
Original XC70's became available in the 2007 model year and added more ground clearance compared to the standard model and tougher bumpers and panels.
Underneath, the drivetrain was all-wheel drive as standard with many other off-road features fitted such as front passenger grab handles.
For this version of the V70, the engine and transmission choices were reduced down to a 2.5-litre low-pressure turbo diesel mated to a 5-speed manual or automatic gearbox.
The third generation of V70 saw the second generation of the XC70 trim which added a hill-descent mode to help off-road driving.
Later versions of this trim gained high-tech safety systems such as dynamic stability control and traction control.
Alongside the XC trims was a range of others too during the later years that the model was on sale including:
ES
SE
SE Lux
SE Nav
SE Sport
Annoyingly the later models of the XC70 were fitted with a diamond-cut alloy that was prone to corroding if they had curb damage and came into contact with salt.
The lighter-colored interior option of the more rugged trim was also frowned upon by owners for becoming dirty quickly, not a smart move for a supposedly off-road vehicle.