Volvo XC60 Owner's Manual
---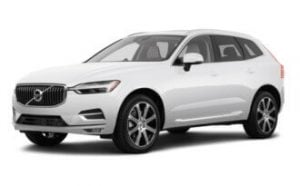 About The XC60
Available to the public in 2008, the Volvo XC60 is a luxury crossover CUV that has been through 2 generations of design.
The first owner's manual on this page starts in the year 2009 when the models produced in 2008 were finally delivered to customers.
This SUV is in the "60" range of vehicles from the Swedish auto manufacturer alongside the V60 and S60.
The 60 range from Volvo all received a facelift update in 2013 and the second-generation XC60 was released in 2017 along with a hybrid option.
The first time an XC60 was seen by anyone outside of the manufacturer was during the North America International Auto Show in 2007 when a concept car was on display.
A year later the model was delivered to European customers in late 2008 with American customers getting delivered in early 2009.
The first generation Volvo XC60 shares a lot of mechanical parts with the Land Rover Freelander which was due to both companies being owned by Ford at the time.
It seemed as though Volvo handled the tuning and on-road performance while over in the UK the team at Land Rover focused on the off-road capabilities.
Eventually, the same platform that this car is based on would be used in the Jaguar E-Pace after further tuning by the British company.
Safety ratings for the first generation XC60 were fantastic, as you would expect from a Volvo as the brand is well known for achieving spectacular ratings.
When the second generation hit the markets in 2017 customers found the choice of engines had been revised to smaller displacement options only.
These 2nd generation models were offered with one of the following trims when ordered:
Edition
Expression
Inscription
Inscription Pro
Momentum
Momentum Pro
Polestar Engineered
R DESIGN
R DESIGN Pro
A plug-in hybrid was available as an option for the first time in the XC60 allowing the car to be charged at home and capture lost energy from braking to re-use when accelerating.