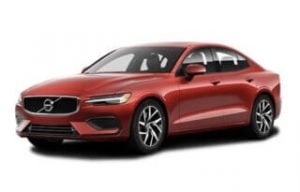 About The S60
Introduced for the 2000 model year the Volvo S60 has carved itself out a place in the compact executive car market.
These manuals will provide you with all the information that you need to know about your S60.
You can find out how to use some of its advanced features, like the navigation system and Bluetooth connectivity, as well as learn more about some basic maintenance tasks.
Other compact executive cars that it competes with include the Honda Accord and Lexus IS.
To replace the V70 (estate/station wagon) and S70 (sedan/saloon) models the next step for the line was denoted by a smaller number by dropping them both down to "60".
For the first 2 generations of the S60's life, the production took place in European, Malaysian and Chinese factories but the most recent versions (third generation) are also now built in the USA.
Safety is a high priority for the Swedish carmaker and it shows with the S60 model that has been awarded 5 out 5 stars by Euro NCAP and NHTSA.
Built into the most recent models are active driver-assist technologies such as the ability to detect potential collisions at intersects – with the car able to take over and avoid it.
All engine choices for the latest Volvo S60 are 2 litre though customers have the choice of having a single twin turbo-charger fitted in gasoline or diesel.
Since 2012 the car has had a plug-in hybrid option available to allow the car to use electricity only for short journeys and capture lost energy during braking for recycling later.