2003 Ford Expedition Owner's Manual
---
You can view the 2003 Ford Expedition Owner's Manual further down the page underneath the image of the cover.
Clicking on the "view full screen" button will take you to a full screen version of the manual.
Manual Cover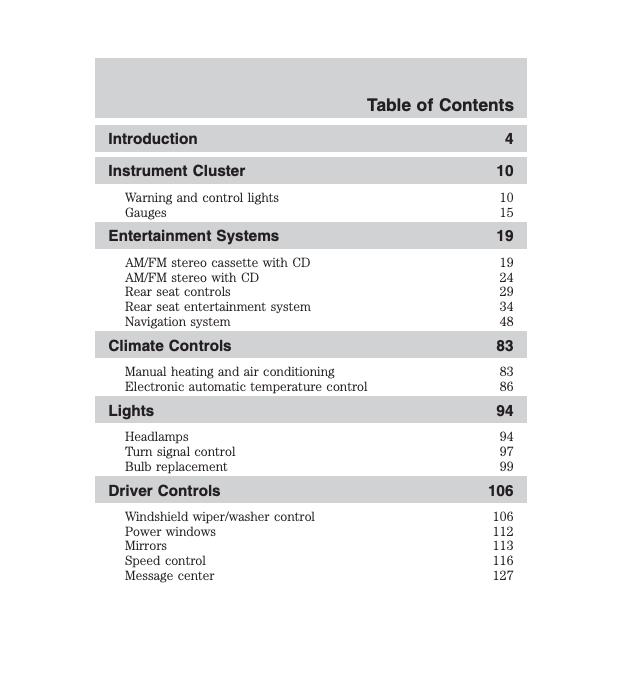 2003 Expedition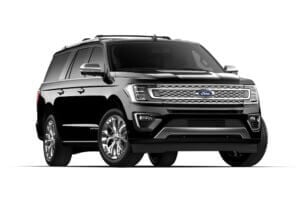 As a replacement to the sporty off-road'er Bronco range the Expedition was released by Ford.
Its a full-size SUV that came into production in 1996 and has evolved over four generations while sharing its platform mechanically with the F-150.
This 2003 version of the Ford Expedition is an example of the recently brought in second generation.
The second generation of the SUV gained independent rear suspension and an increase in towing capacity.
The off-road capability of the car was enhanced by the addition of the new ControlTrac system by Ford.
Engine choices were fairly limited on this 2003 version and you will either have a 4.6 or 5.4 litre V8 gasoline mated to a 4 speed automatic transmission.
This 2003 Ford Expedition owner's manual starts with an introduction followed by a guide to the instrument cluster and the warning lights and gauges you may see in it.
Following that the entertainment systems are covered which may come in handy if you are struggling to set the radio presets or change a CD.
Check out the maintenance chapters towards the rear of the manual for helpful tips on how to care for your Expedition and ensure it retains its value.