2003 Ford Focus Owner's Manual
---
You can view the 2003 Ford Focus owner's manual further down the page underneath the image of the cover.
Clicking on the "view full screen" button will take you to a full screen version of the manual.
Manual Cover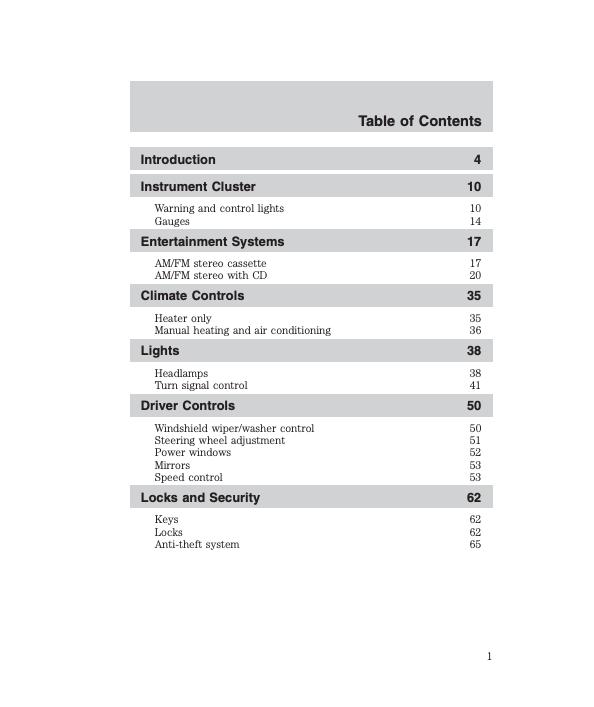 2003 Focus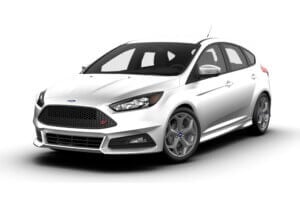 The Ford Focus was the joint efforts of the British and German teams to create a compact car that could be sold all over the world and replace the Ford Escort.
The problem with previous compact cars were that they were usually over-engineered to satisfy certain territories and thus require maintenance of multiple lines by the company.
Buyers found the Focus was a good all-round car that they could opt to be a hatchback, sedan or station wagon orientation.
Engine choices were quite vast with gasoline and turbo-diesel variants available to choose from as well as several performance trims added.
The 2003 model was an example of a late first generation and missed out on the upgrade to the new face-lifted longer style by a year.
Some of the 2003 models were the RS trim (Europe only) though with performance parts under the bonnet, a turbocharged engine and a more aggressive appearance.
The owner's manual on this page for the 2003 Ford Focus starts with a chapter on the instrument cluster after the contents which is useful if you are struggling with warning lights and their meanings.
The manual swiftly moves onto the entertainment center which had new features that any drivers may not have understood how to use.