2008 Ford Escape Owner's Manual
---
You can view the 2008 Ford Escape owner's manual further down the page underneath the image of the cover.
Clicking on the "view full screen" button will take you to a full screen version of the manual.
Manual Cover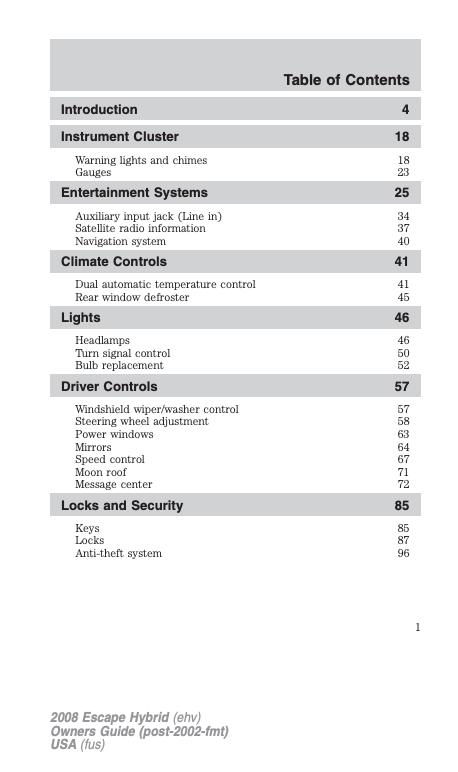 Other Manuals For 2008 Escape (Kuga)
2008 Escape (Kuga)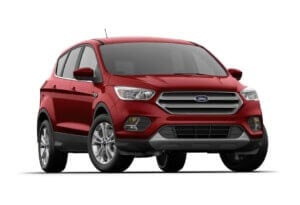 A compact crossover SUV car, the Ford Escape hit the markets in the year 2000 in America and Asia.
Asia originally kicked off the crossover SUV revolution with models such as the Toyota RAV4 and Honda CR-V.
The car has also been released under the Mazda brand around the world under the name Tribute.
A hybrid version of this owner's manual also exists with sections devoted to the operation of the economical fuel-saving system.
This owner's manual starts with a section on the instrument cluster, a common source of frustrations for the driver with warning lights based on symbols that could mean anything.
Next up are the climate control (air conditioning and heating) and the entertainment technologies (such as the stereo/radio and GPS),
Now that you are satisfactory comfortable in your 2008 Ford Escape you can start to focus on the basic functions of the car, such as adjusting the windows and mirrors.
The driver's controls are covered next, everything from the steering wheel and directional indicators through to the moon-roof if your model comes equipped with one.
The latter part of this manual goes into detail discussing the security of the car, such as the electronic locking system and alarm if your model comes fitted with one.