2009 Hyundai Santa Fe Owner's Manual
---
You can view the 2009 Hyundai Santa Fe Owner's Manual further down the page underneath the image of the cover.
Clicking on the "view full screen" button will take you to a full screen version of the manual.
Manual Cover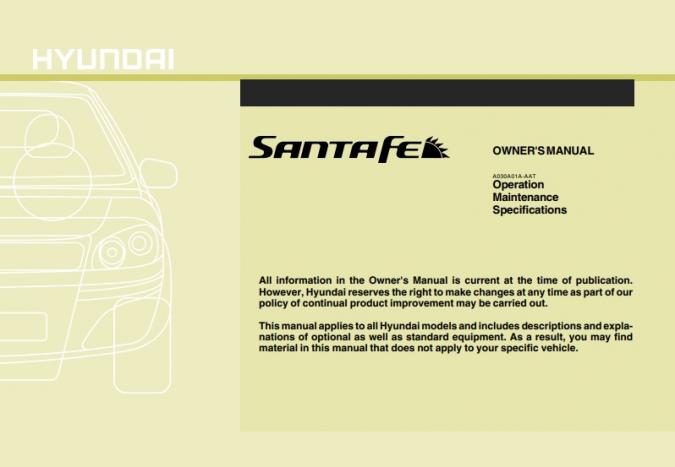 2009 Santa Fe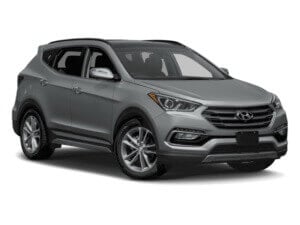 The 2009 Hyundai Santa Fe is an example of the second generation model released in this line that originally started back in 2000 when the car was first introduced.
The 2009 model didn't have many changes over previous versions apart from black steel wheels and some new black covers for the wing mirrors.
The Santa Fe did win an award in this year for being in the top 20 cars to insure, thanks to its cheap repair costs and good safety rating.
The manual for the 2009 model opens up to a features overview after the index that shows the reader a diagram so that they can easily and quickly pick the part that's causing them issues.
Driving and responding to an emergency are a bunch of important chapters that follow up next and are worth a read for new drivers to this car.
The DIY maintenance chapter is a great money saving resource for owners of the car and ensure the car is well looked after so it retains its value and is safe.
Corrosion resistance and appearance care contains some surprising messages that you may not know about and will keep your Santa Fe looking great for years to come.