About Hyundai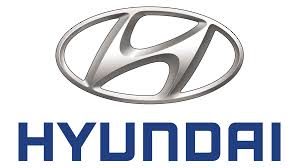 The Hyundai Motor Company was formed in South Korea at the start of the year 1947 but didn't start producing cars until late 1967.
The company owns a large stake in Kia Motors and 100% of its luxury car brand Genisis.
The Hyundai company own and operate the worlds largest self contained auto manufacturing complex, which is probably how they manage to produce such sought-after low cost cars.
In the World Rally Championship you can see Hyundai competing using the i20. They entered the world of WRC in the late 1990's with the Accent model, although the car they entered would share very little with the domestic vehicle we can get our hands on.
The Hyundai Kona have been released as an electric vehicle in recent years, with the model being a runner up for several awards. The company have become pioneers in the EV world, carving themselves a name as the world transitions from fossil fuels.
Entering the SUV world with the Tucson model, Hyundai have brought a spacious family car that is affordable and reliable to the market.