2011 Ford F-150 Owner's Manual
---
You can view the 2011 Ford F-150 Owner's Manual further down the page underneath the image of the cover.
Clicking on the "view full screen" button will take you to a full screen version of the manual.
Manual Cover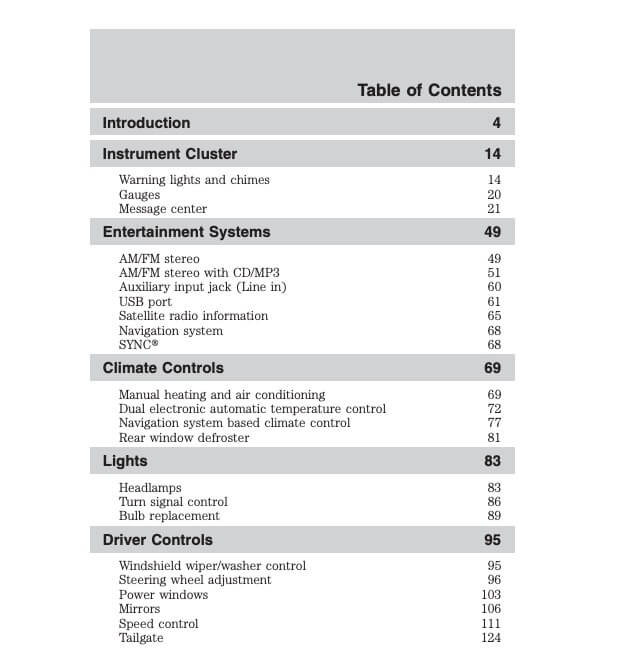 2011 F-150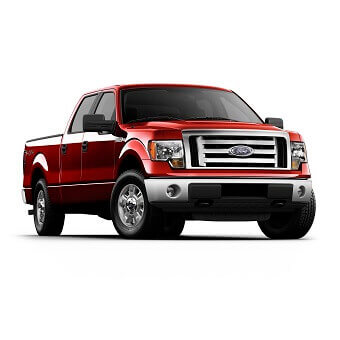 For the 2011 Ford F-150, the range saw a huge shake-up in the engines as the company tried to win back customers lost to crossover SUVs.
Crossover SUVs were starting to explode in popularity thanks to their lightweight shells giving them low running costs.
A segment of the auto market started by the Toyota RAV4 in the 1990s and is now dominated by the Ford Edge in the USA.
The 4.6-liter V8 and the 5.4-liter V8 were discontinued for the 2011 year and replaced by a new 3.7-liter V6 and 5-liter V8.
Alongside these new additions was a high-tech sporty 3.5-liter twin-turbocharged V6 called the EcoBoost - with fantastic fuel efficiency and responsive power.
You can see the changes in the vehicle's engine options by browsing through the Ford F-150 owner's manual PDFs hub on this site.
Within the driver's view when driving the new 2011 model a big change is in the instrument cluster, with a new "premium" instrument cluster added as an option too.
Details about the truck's off-road stats are now displayed in an LCD screen embedded in the instrument cluster keeping the driver up-to-date with what the vehicle is doing.