2014 Toyota RAV4 Owner's Manual
---
You can view the 2014 Toyota RAV4 owner's manual further down the page underneath the image of the cover.
Clicking on the "view full screen" button will take you to a full screen version of the manual.
Manual Cover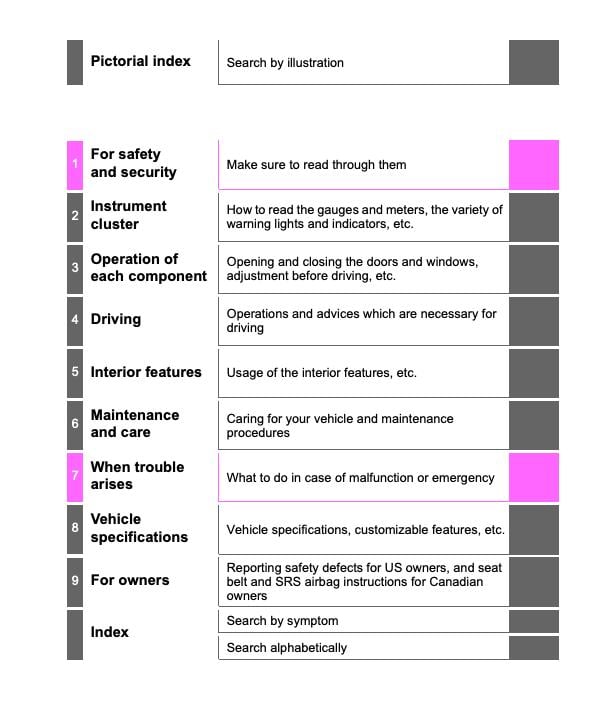 2014 RAV4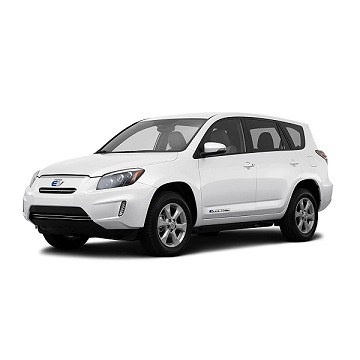 The 2014 Toyota RAV4 represents the fourth generation of the car's design and sports a stylish appearance.
Engine choices for this generation were revised downward so that they are lighter and more fuel-efficient.
This newer RAV4 plays to the model's strengths and offers an impressive amount of interior space for such a lightweight car.
By being more fuel-efficient the owner can benefit from lower running costs helping justify the price of the car when it is new.
Over the years the car has changed dramatically from being very utilitarian to the stylish model it is today.
This is very evident when you compare the car between the 20+ years of Toyota RAV4 owner's manual PDFs we have listed on this site.
To the left of this description is the official 2014 Toyota RAV4 manual in PDF format that can be easily downloaded and printed off.
It starts off with chapters concerning important safety information before showing you how to properly drive the car.
Towards the rear, you will find maintenance and care discussed with visual diagrams to help you understand the more complex concepts.