2014 Ford Escape Owner's Manual
---
You can view the 2014 Ford Escape owner's manual further down the page underneath the image of the cover.
Clicking on the "view full screen" button will take you to a full screen version of the manual.
Manual Cover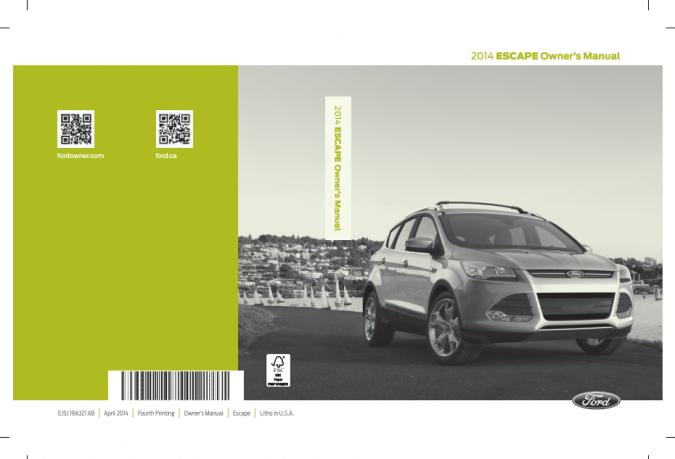 2014 Escape (Kuga)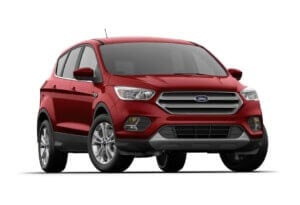 The move to crossover vehicles by Americans has caused models such as this Ford Escape to steal sales away from traditional layouts like sedans and station wagons.
The benefit of combining the positives of different car types has led to these compact crossover vehicles and the market is buying more and more of them.
The platform that this car is built on was shared with other models by the same parent manufacturer such as the Mazda Tribute and Mercury Mariner.
This 2014 Ford Escape is a later example of the range by the auto manufacturer and is in the vehicle's third generation of design.
With the face-lift in 2013 that this car benefits from came a more rounded appearance and its launch coincided with the re-branded version sold as the Ford Kuga in Europe.
The 2014 Ford Escape owner's manual on this page starts off with a section that contains the answers to common problems such as warning lights and built-in data recording.
Next up is a chapter on child safety that includes instructions on how to fasten a baby seat properly and activate the child locks on the back doors.
The MyKey technology also gets explained with diagrams to show you how to use the key-less entry and remote start features if fitted to your model.
Wipers and washers have a chapter to themselves and contain tips on how to care for them and how to replace the parts that can wear out due to heavy use.