2014 Ford F-150 Owner's Manual
---
You can view the 2014 Ford F-150 Owner's Manual further down the page underneath the image of the cover.
Clicking on the "view full screen" button will take you to a full screen version of the manual.
Manual Cover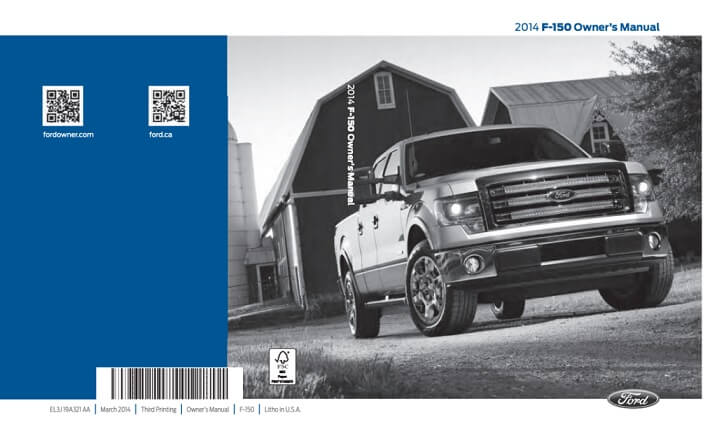 2014 F-150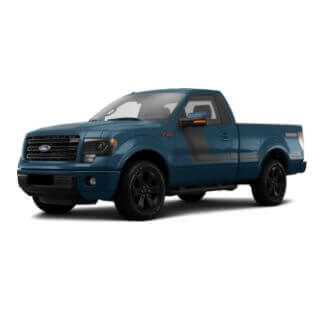 This 2014 model of the Ford F-150 represents the last of the twelfth generation that originally came in for the first time in 2009.
With the move to the twelve-generation, the truck grew in size but also in what it had to offer, the included features were improved.
In December of 2014, the new thirteenth-generation F-150 was brought in to replace this one with most getting delivery a year later in 2015.
While this model was on sale for its final year Ford brought in a special version of the truck called Tremor.
This Tremo model contained a special appearance package with sporty bucket seats inside the cab and a flow-through center console.
All of the standard and special edition models are included within the Ford F-150 Owner's Manual PDFs on this site.
Another addition for the 2014 year was the STX trim that was only sold for this period on SpuerCrew sized models.
This STX trim boasted 20-inch alloy wheels and black cloth seats and exterior accents.
On the left of this description is the official 2014 Ford F-150 owner's manual that can be easily downloaded and even printed off if required.