2014 Volkswagen Golf Owner's Manual
---
You can view the 2014 Volkswagen Golf Owner's Manual further down the page underneath the image of the cover.
Clicking on the "view full screen" button will take you to a full screen version of the manual.
Manual Cover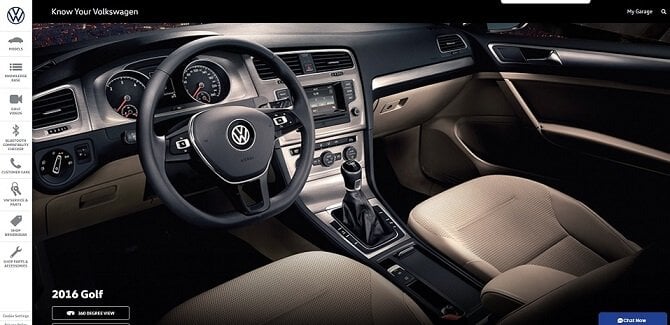 2014 Golf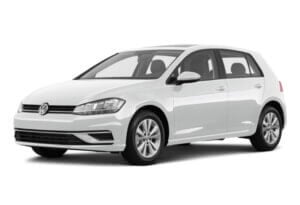 The 2014 Volkswagen Golf is part of the last model year for North American car buyers.
In Europe, the market was already a year into the seventh-generation Golf by this point.
The American 2014 sixth-generation model was essentially a reskin of the previous version but with tweaks done to the chassis.
Inside of the USA version was a better quality interior to respond to the criticisms felt by many customers and publications.
For Europeans, the 2014 Golf was a shiny new MK7 model that was now built on a new platform called MQB.
This MQB platform was at work under more models than the previous A5 used in the 2013 model such as:
Customers noticed right away that this new car was significantly wider and longer, leading to an improved amount of legroom inside.
A new body style was available, a Golf van - which only survived for a short period and was offered only in Ireland and to commercial customers.
Early 2014 also saw the introduction of the first all-electric version of the car called the e-Golf.
This electric version of the car could run between 130km and 180km on a single charge.
American customers could get their hands on the electric version of the Golf in late-2014, although some tweaks were done to the model by that time.
VW had already removed the liquid-cooling system from the batteries after tests found it wasn't needed, most likely in order to reduce costs.