2015 Ford F-150 Owner's Manual
---
You can view the 2015 Ford F-150 Owner's Manual further down the page underneath the image of the cover.
Clicking on the "view full screen" button will take you to a full screen version of the manual.
Manual Cover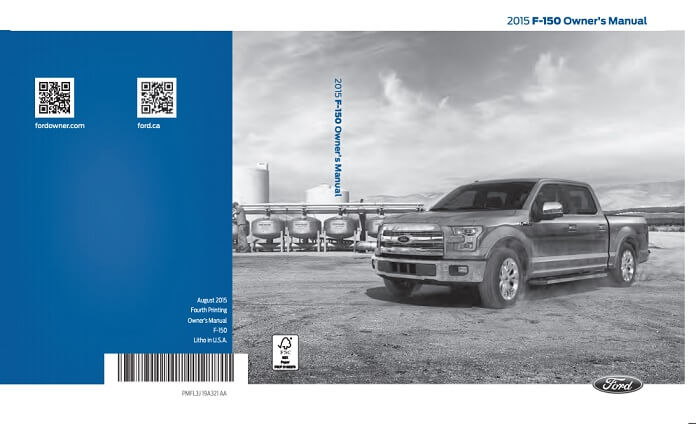 2015 F-150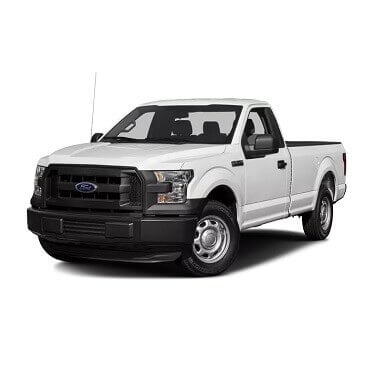 2015 marked the introduction of the thirteenth-generation Ford F-150, sporting huge changes on the inside and outside of the truck.
Looking at the truck from the exterior (either in person or using the owner's manual on the left) you straight away notice that the styling has gone from very utilitarian to a more executive look.
The American automaker gave the new F-150 aggressive lines for a tough appeal with stylish alloy wheels for it to stand on.
Under the hood, the engine choices have been revised to now feature much more economically friendly options that get the most miles as possible from the fuel put into it.
Then inside the cab, the technology has been greatly improved including the addition of adaptive cruise control and a 360-degree camera to help when parking.
Understanding all of these new features is easy if you browse through the official PDF version of the Ford F-150 Owner's Manual on this page.
2015 models of the pickup truck also employ new techniques to gain as much strength as possible from the steel and aluminum used in its shell.
For the first time in the F-150, the headlights on the pickup truck were LED as standard, removing the need to replace bulbs.
A new 10-speed manual transmission gives the vehicle amazing low torque when needed with fuel-efficient higher gears for cruising.