2015 Ford Focus Owner's Manual
---
You can view the 2015 Ford Focus owner's manual further down the page underneath the image of the cover.
Clicking on the "view full screen" button will take you to a full screen version of the manual.
Manual Cover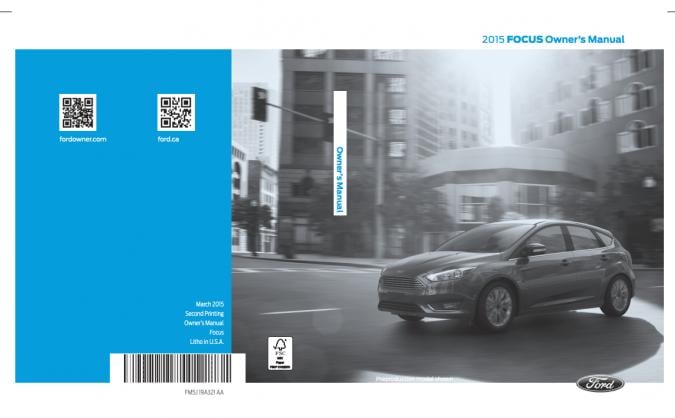 2015 Focus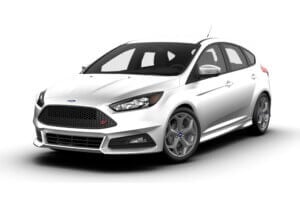 The Ford Focus was created by the auto-manufacturer as a compact car that could be produced and sold globally.
Ford's idea was to make sure it wasn't too optimized for one region like many compact cars before it were so that one model of compact car could be improved rather than a range of them.
British and German Ford teams got together and set about creating the first Focus which made its way to customers in early 1999.
Customers found the layout was customisable based on their demands, they could have a hatchback, sedan or station-wagon.
Along with the standard engine sizes for the average family several performance versions were released, first the RS and then later the ST.
The performance trims brought sports car technology under the foot of the average driver for an affordable price with running costs lowered by an abundance of spare parts.
This 2015 Ford Focus owner's manual opens up to an introduction containing a symbols glossary that lists the warning lights and the meaning of them.
The "At a Glance" chapter that follows shortly is a great way to quickly put a name to a part of the car that may be causing you confusion.
Child safety is covered heavily next and here you can learn about child seat restraint systems and the child locks to stop your child opening the doors in the rear.