2018 Toyota Prius Prime Owner's Manual
---
You can view the 2018 Toyota Prius Prime owner's manual further down the page underneath the image of the cover.
Clicking on the "view full screen" button will take you to a full screen version of the manual.
Manual Cover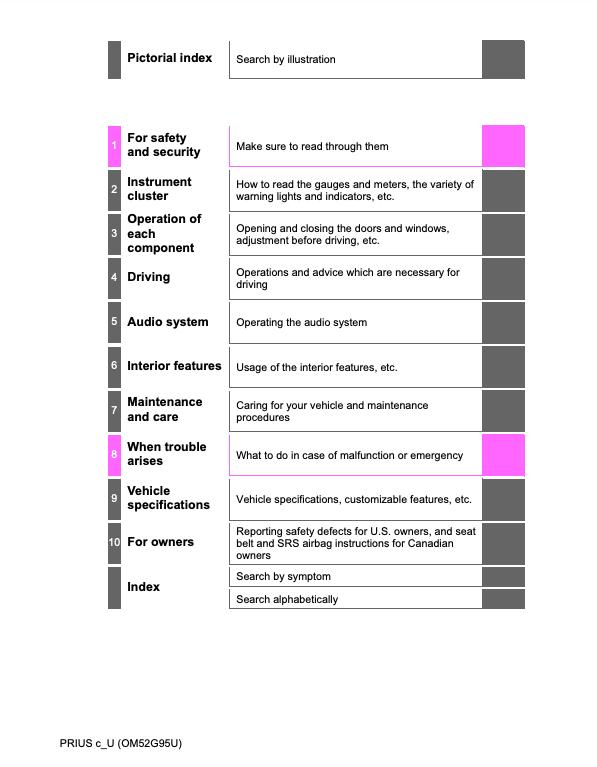 Other Manuals For 2018 Prius
2018 Prius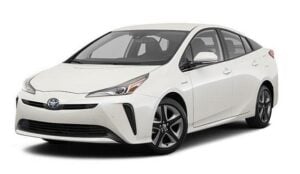 The 2018 Toyota Prius Prime is a plug-in hybrid version of the popular eco-friendly car from the Japanese automobile manufacturer.
Prime's are known for having the best MPGe of all plug-in hybrid vehicles on the market at the time.
In 2018 the Prius received a face-lift that brought a new four-wheel-drive version to the market as well as a revised front end with new rear and front light designs.
To learn more about the 2018 Prius Prime before you buy one or to find out how the car works now you have taken the plunge you should read the owner's manual.
A copy of the official 2018 manual is stored on this page as a PDF and is easily viewable using an internet browser on a computer or mobile device.
Maintenance and servicing can be confusing for a plug-in hybrid as you have more elements to consider now such as battery packs and chargers.