2018 Volkswagen Passat Owner's Manual
---
You can view the 2018 Volkswagen Passat owner's manual further down the page underneath the image of the cover.
Clicking on the "view full screen" button will take you to a full screen version of the manual.
Manual Cover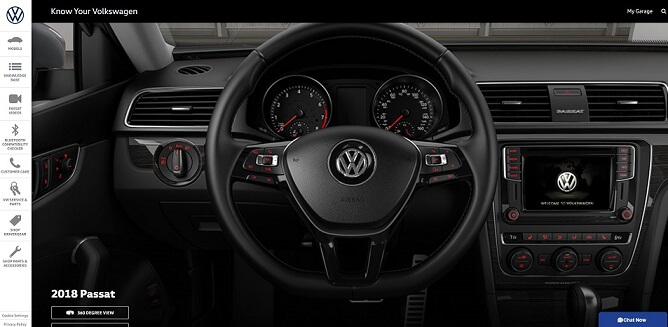 External Manual
Leave This Site & View External Manual »
2018 Passat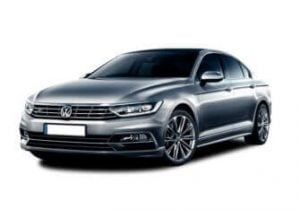 The 2018 VW Passat is a family sedan that attempts to stand out in a highly competitive market with attractive features such as an optional V6 engine. The Passat also features a great interior with a comfy ride. Although, it does fall short in terms of design and overall driver experience. So if you're looking for a dependable family car, that you don't mind being a little boring, the 2018 Passat might just be perfect for you. But, if you're looking for something more fun, you might want to consider the Honda Accord or Ford Fusion Sport.
The 2018 model makes a few key changes to the 2017 Passat. For instance, a new standard engine has been fitted and there's also a new limited-run GT trim, which is one of the best trims that the Passat has to offer. These changes have overall made the Passat a better performer on the road.
Under the hood, the 2018 Passat comes with a turbocharged 2.0-liter incline four-cylinder engine which produces 174 horsepower. Whilst this engine isn't slow, it's by no means impressive. And, the base Passat is actually one of the slowest family cars on the market. Luckily, the company does offer a V6, which makes life in the Passat a whole lot better. It's still not as quick as say, the Ford Fusion, but it does feel capable of most everyday tasks.
The overall ride of the 2018 Passat is also very pleasant. The suspension reaches a good balance between sport and comfort, allowing passengers to have a comfy ride, without a compromise of performance. And the steering is light and precise, making the family car feel agile and alert. It's not quite as good as some leading competitors, but it'll be more than enough for the average driver.