2018 Honda CR-V Owner's Manual
---
You can view the 2018 Honda CR-V owner's manual further down the page underneath the image of the cover.
Clicking on the "view full screen" button will take you to a full screen version of the manual.
Manual Cover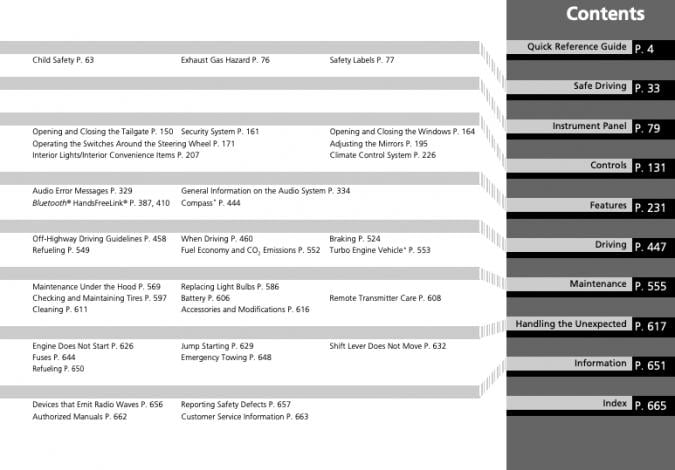 2018 CR-V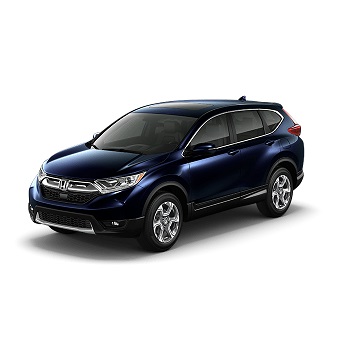 After seeing the massive success of the Toyota RAV4 released just a year earlier, Honda pushed for their version, called the CR-V.
Both of these are classed as compact crossover SUVs and they were the first in this new segment of the market.
Before these models, SUVs were only available with "body on rails" platforms and were heavy and expensive to run.
By discarding the heavy off-road equipment and using the chassis from a normal road-going car the affordability of these SUVs was improved.
Originally both the CR-V and RAV4 were far from stylish and had basic features but as their appeal was apparent investment was made and the offering improved.
Now the fifth-generation CR-V (which this 2018 model is a part of) sports a stylish exterior and an interior packed with safety and comfort technology.
You can find out about these included features inside of the official owner's manual, a copy of which is embedded on this page.
Download the PDF version or even print it out to keep in your car just in case you can't get a signal when out and about.
The 2018 model even came with the choice of a mild-hybrid or a full plug-in hybrid system that lets you drive on electricity alone.
2018 was one of the best years for the Honda CR-V in terms of sale with almost 380,000 being sold in the USA alone.