2021 Kia Sportage Owner's Manual
---
You can view the 2021 Kia Sportage Owner's Manual further down the page underneath the image of the cover.
Clicking on the "view full screen" button will take you to a full screen version of the manual.
Manual Cover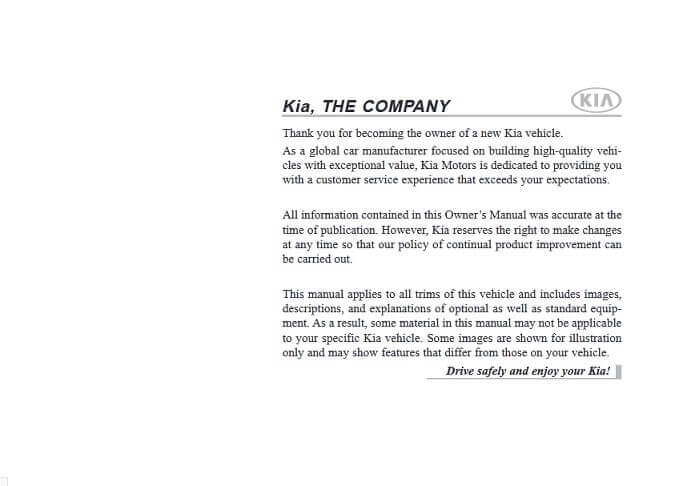 2021 Sportage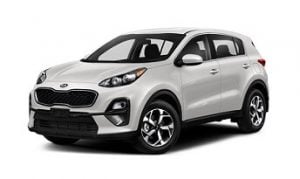 Originally the Kia Sportage model was a compact SUV (think about the size of the Toyota RAV4) but in 2004 the company switched it to a compact crossover SUV.
To do this Kia scrapped the off-road equipment making the Sportage an on-road car - effectively removing a lot of the weight.
This led to a car that was less expensive to run and in space of the off-road equipment was important safety and comfort technology.
Many customers rarely took their SUVs off-road anyway so this change was well accepted and sales grew quickly for the new model.
2021 Kia Sportage models are part of the fourth generation of its evolution and sports new technology and an impressive near-perfect safety rating from IIHS.
Understanding these new features are important so that you do not miss out on any of them as they are packed in tight and may not seem immediately obvious.
You can consult the official owner's manual to find out about these and a copy of it in PDF format is hosted on this page.
Opening up the document you can find a clickable table of contents that will take you to your desired page instantly.
Then as you browse through the 2021 manual you can find details about the air-conditioning all the way through to the correct pressures to inflate the tires too.
During this model year, the Sportage was moved onto the fifth generation of design that officially came in during 2022.
If you are actually looking for a 2022 model that was manufactured in late 2021 then you can check out this appropriate manual.