2021 Tesla Model 3 Owner's Manual
---
You can view the 2021 Tesla Model 3 Owner's Manual further down the page underneath the image of the cover.
Clicking on the "view full screen" button will take you to a full screen version of the manual.
Manual Cover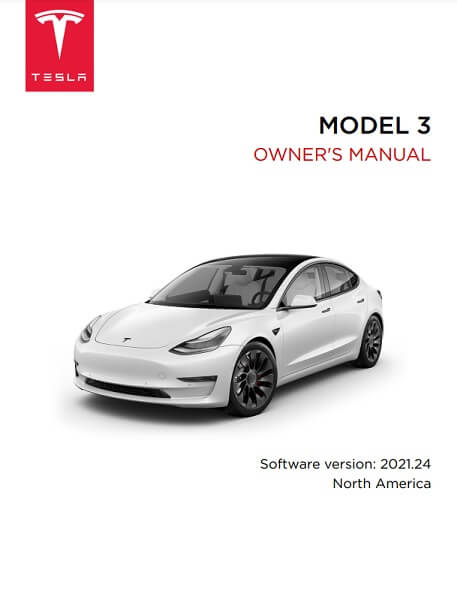 2021 Model 3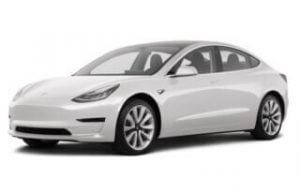 The Tesla Model 3 is classed as a compact executive car in the fastback sedan layout.
It isn't designed to be as long-range as the Model S but is offered as an entry-level model into Tesla ownership.
This car holds the title of the best-selling electric car that it earned during the start of 2020 (after stealing it from the Hyundai Ioniq) before selling over 800,000 units for the rest of that year.
Inside the car, the interior and even the chassis are simple with most of the ingenuity being in the software.
With regular updates like a smartphone would have the car evolves constantly, receiving improvements all of the time leaving the other automobile manufacturers struggling to catch up.
The AutoPilot and AutoPilot 2.0 systems allow the car to drive itself with no input from the driver as well as drive itself around a parking lot to find its owner.
Technologies like Sentry Mode give the car the upper edge when it comes to security as it constantly checks for suspicious activity and records anything out of the ordinary remotely.
All of these features are fantastic but not knowing that they exist means that you could be losing out.
To find a full list of what's inside the car check out the latest 2021 Tesla Model 3 owner's manual embedded on this page.
It's in PDF format and easy to browse, download or even print off using your mobile device or computer.