2021 Ford F-150 Owner's Manual
---
You can view the 2021 Ford F-150 Owner's Manual further down the page underneath the image of the cover.
Clicking on the "view full screen" button will take you to a full screen version of the manual.
Manual Cover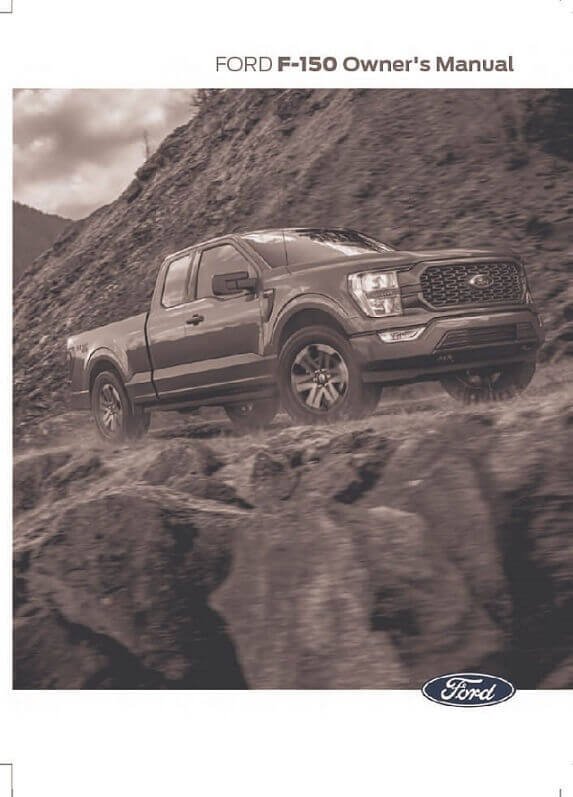 2021 F-150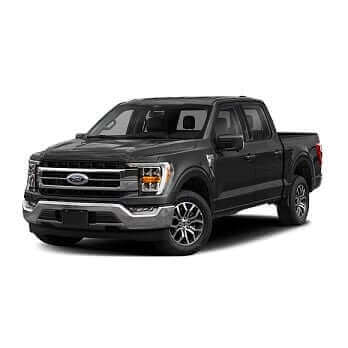 The Ford F-150 has dominated the best-selling cars list in the USA for several years in recent times.
It captures what many American's wants in a car, a large pickup truck with plenty of power under the hood and modern styling on the outside.
This 2021 vehicle is an example of the new fourteenth generation that was released that year, available as a crew cab and supercrew, like the 2020 model.
You can find the other yearly PDFs for this model by going to the Ford-F150 owner's manual hub and choosing the relevant option.
From the outside, it looks almost the same as the thirteenth-generation model with little changed but underneath 92% of the parts have been updated.
Engine choices are kept the same with the hybrid option making a comeback for 2021 - the old 6-speed automatic transmission has been dropped for a 10-speed version.
Like many automobile manufacturers in 2021, the car has been upgraded by Ford with plenty of driver-aids and autonomous systems.
To better understand these systems in your F-150 it is advised that you read the owner's manual thoroughly to work with them rather than against them.
You can learn all about the safety features inside the car also including the child car seat points and the instrument cluster that sits in the dashboard.
On this page is the official PDF version of the 2021 Ford F-150 manual available to view online, download to your device or even print off for free.