2021 Toyota Prius Owner's Manual
---
You can view the 2021 Toyota Prius Owner's Manual further down the page underneath the image of the cover.
Clicking on the "view full screen" button will take you to a full screen version of the manual.
Manual Cover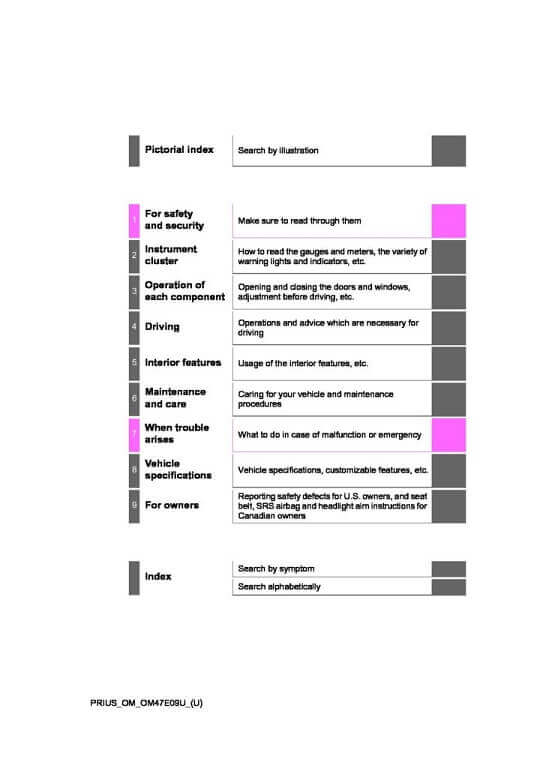 2021 Prius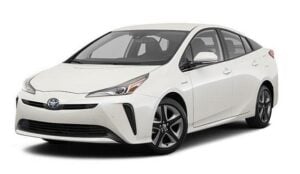 Introduced to the market in the late 1990s, the Toyota Prius was the first practical hybrid car that kicked off the revolution.
Before the Prius hybrid-electric cars were ugly, unfashionable and seen as unreliable with too short of a range.
Toyota engineered the car to be able to achieve 66 miles to the gallon, an impressive feat at that time.
2004 saw that fuel economy grow around 30% and then in 2012 that figure grew by 20% again - with every evolution since pushing that performance even further.
The car's success was also helped by the adoption of the car by celebrities who saw it as an environmentally friendly alternative.
It was also hard to miss in popular culture with many movies and TV series using the car to reinforce the character's green awareness.
With the Prius packed with new technology and powered by non-traditional methods, the owner's manual is super important to read before setting off.
A copy of the 2021 Prius manual is embedded on this page provided by the manufacturer and available to download, print or just simply browse online.
You can find all of the Toyota Prius owner's manuals across all of the years the car has been in production on this site.
Maintaining batteries and getting the best fuel economy are some of the unique and important sections that should be read.