2021 Honda CR-V Hybrid Owner's Manual
---
You can view the 2021 Honda CR-V Hybrid Owner's Manual further down the page underneath the image of the cover.
Clicking on the "view full screen" button will take you to a full screen version of the manual.
Manual Cover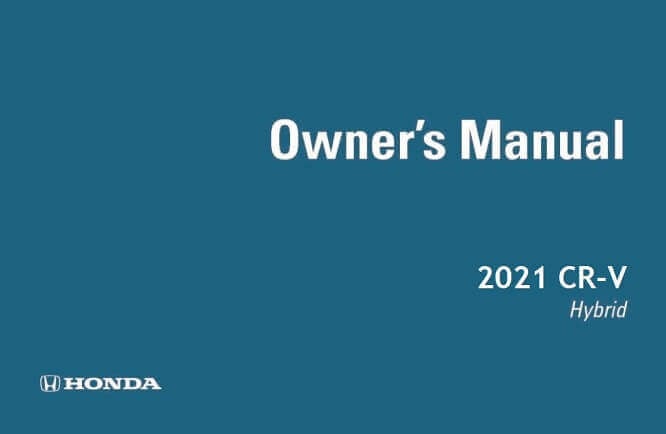 2021 CR-V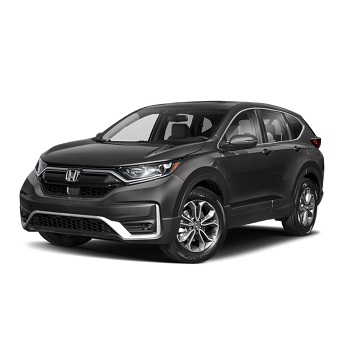 Introduced in 1995 to take on the similar Toyota RAV4 that was released in the previous year, the Honda CR-V is also a compact crossover SUV.
The RAV4 is said to have started the new segment of the automobile market that continues to grow in popularity.
Honda has managed to ride the wave of success alongside the CR-V and followed the same path as its inspirational model, built upon the popular Civic chassis.
With each new generation of design, the CR-V continues to pack more comfort and safety technology inside while increasing the exterior appeal.
Gone are the utilitarian design that could take some knocking around off-road and in is the stylish metallic paint job and delicate bodywork of the 2021 model.
Currently, the compact crossover CR-V is in its fifth generation that entered showrooms in 2017.
It sits just above the slightly smaller HR-V subcompact crossover SUV and just below the Pilot which is built on the Accord platform.
New safety technology included in the car has added all sorts of new questions for drivers, even veterans who have been driving all of their life.
With this new equipment and the hybrid drivetrain that is being included in more and more sales of the car now the owner's manual is very important.
At the end of 2021, Honda introduced the Black Edition trim in Thailand initially, due for the 2022 model year CR-V.
Consulting the manual before setting off results in a much safer experience and can also save lives.
Embedded on this page is a PDF version of the 2021 Honda CR-V Hybrid owner's manual that you can view or print out for free.