2022 Honda CR-V Hybrid Owner's Manual
---
You can view the 2022 Honda CR-V Hybrid Owner's Manual further down the page underneath the image of the cover.
Clicking on the "view full screen" button will take you to a full screen version of the manual.
Manual Cover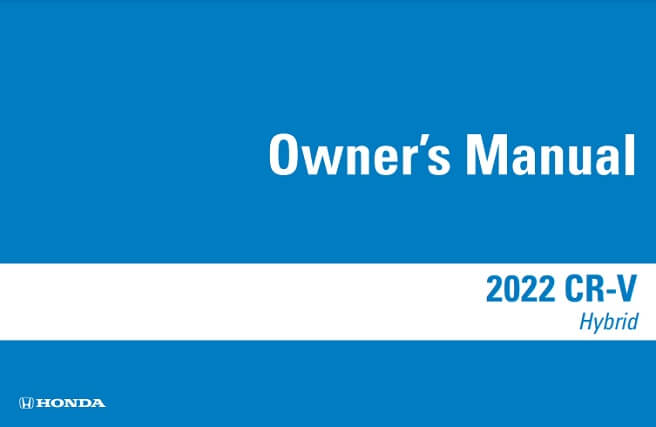 2022 CR-V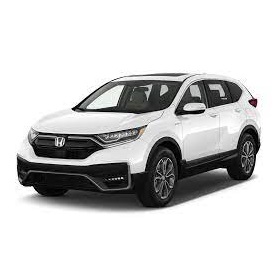 At some point in late 2022, a new version of the Honda CR-V is expected to hit the market.
This is due to the 2022 Civic (which this CR-V shares its platform with) and several other keylines from the Japanese automaker having entered their next generation in recent years.
For now, the current CR-V that is on sale is the fifth-generation model and is only available with a hybrid drivetrain.
A 2-liter engine is mated with an electric motor that captures lost energy during braking that can then be recycled when accelerating again.
This leads to a 40mpg fuel economy in the city according to the Honda website for the most recent CR-V model.
Highway driving is less affected by the hybrid system due to the lack of stopping and going - coasting uses a lot less fuel than being stuck in and out of traffic.
Inside the new 2022 CR-V is the latest Honda autonomous safety system that uses radar to detect objects in front of the car.
This system can calculate possible collisions and help the driver avoid them while also preparing the seatbelts in the event of an imminent crash.