You can find 12 different owner's manuals for the Audi A5 on this page that are in the PDF format.
Yearly A5 Owner's Manuals
The years available stretch from 2013 through to 2024 and to view the manual you just click the name underneath.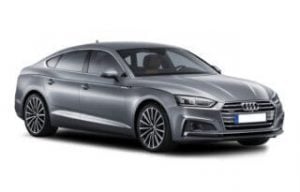 About The A5
The Audi A5 model from the German automobile manufacturer has been in production since 2007.
It has been sold in a variety of different styles and trims including the high-performance RS5 version.
Examples on the road include a 2-door coupe, a 2-door convertible and a 5-door liftback/Sportback.
Underneath the car is the same chassis used by the A4 model, though this model is slightly longer.
Engine choices are plentiful for the A5 and range from a modest 1.8-liter gasoline through to a performance-centric 4.2-liter V8.
Modern examples of the Audi A5 are in their second generation of design and feature smaller engine displacements with even more power output thanks to technological advancements.
Transferring the power to the front or all four wheels is done by a range of manual, automatic or semi-automatic transmissions in the latest versions.
Inside the car is an amazing amount of modern technology ranging from a touchscreen infotainment system in the dashboard to autonomous driving systems.
To find out more about the driver-aids, comfort/safety features and maintenance check out the appropriate owner's manual for your model on this page.