You can find 7 different owner's manuals for the Audi Q2 on this page that are in the PDF format.
Yearly Q2 Owner's Manuals
The years available stretch from 2017 through to 2023 and to view the manual you just click the name underneath.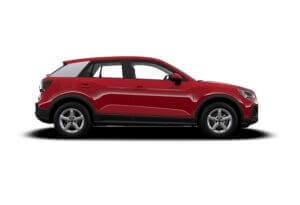 About The Q2
Underneath the Audi Q2 is the MQB platform built by its parent company Volkswagen, both companies being based in Germany.
Many popular models are built on the MQB platform including the Volkswagen Golf, Audi A3 and the Skoda Octavia.
If you're interested in learning more about the Q2, these owner's manuals will provide some information on what to expect when driving one.
The first Q2's rolled off the production line in 2016 and customers got delivery of their first models in the 2017 model year.
It is officially classed as a subcompact crossover SUV and sits at the bottom of the company's crossover SUV line in size, slotted just below the Q3.
This model is not sold in North America like the rest of the crossover SUV line from Audi, although the rest of them are.
Inside the Q2 the limited space has been used intelligently and most of the controls for the car (other than for driving) have been included in the touch-screen infotainment system.
This infotainment system is mounted in the center of the dashboard behind 2 vents and controls many of the features of the car, including the HVAC.
Engines that can be chosen at the time of ordering the car range from 1-liter turbocharged gasoline through to a 2-liter turbodiesel for more torque.
Buyers can opt for a 6-speed manual gearbox or a 7-speed automatic that both send power to only the front 2 wheels.