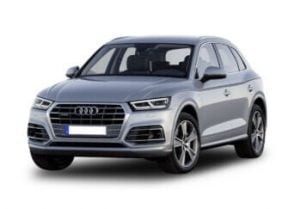 About The Q5
The Audi Q5 began production in 2008 and in 2017 the model went through a drastic design change.
These owner's manuals will give you detailed instructions on everything from driving tips, to engine repair, and much more.
Original Q5's were built on the MLB platform that is shared with the Audi A4, the Audi A6 and several other Audi and Porsche models.
Second-generation models began production in 2017 and the car was shifted to the MBL Evo platform. Cars that were built on this platform seemed more "off-road" capable and included the Audi Q7 and Volkswagen Touareg.
First-generation Audi Q5's were all sold as four-wheel drives with 5 doors and a variety of engines and transmissions.
As the car moved onto the Evo platform the customer had the new choice of receiving their car with front-wheel drive and a wider range of engines, though the only transmission was an 8 speed automatic.
A long-wheelbase version of the 2nd generation is also available called the Q5L that adds additional leg-room in the back, ideal for chauffeur-driven customers.
Safety ratings from Euro NCAP have always been fantastic with the car falling down on the rollover score like many other SUVs struggles with.
Since 2011 the Q5 range has had the option of adding a hybrid system to the car in order to capture lost energy during braking and recycle it during acceleration.