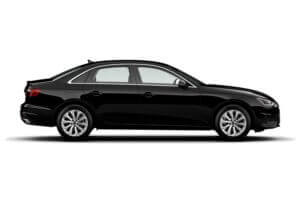 About The A4
The Audi A4 is classed as a compact executive car and competes with the Lexus IS range and the Kia Stinger globally.
If you're the proud owner of this wonderful vehicle, then you'll want to read through these owner's manuals before taking it out on the road again.
Underneath the A4 you will find a platform shared by many different models under the Volkswagen brand such as the Passat and the Skoda Superb.
Traditionally the car has always been a front-engine front-wheel-drive though some examples are four-wheel drive using the company's Quattro system.
Since the car was introduced in 1994 the customer had the choice of it being a saloon or estate orientation though in 2002 Audi introduced a convertible option.
Convertible models were discontinued as the A4 entered its 4th generation of redesign and customers were shifted to the Audi A5 convertible instead.
In 2009 the Allroad trim was available and transformed the car into a light-offroad capable estate complete with tough body panel extensions, higher ground clearance and under-body guards.
For the 1999 model year, the company introduces the RS4 Avant to take over from the legacy of the RS2.
The RS4 was a super high-performance version of the car with four-wheel drive, a 376bhp V8 and racing-style upgrades all around the car inside and out.
Over the following generations, the RS4 offering was improved with the latest version pushing 444bhp with subtle sports exterior styling to match.