You can find 13 different owner's manuals for the Audi TT on this page that are in the PDF format.
Yearly TT Owner's Manuals
The years available stretch from 2010 through to 2022 and to view the manual you just click the name underneath.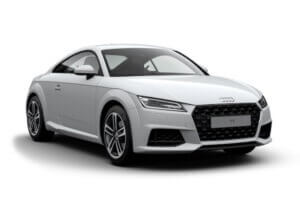 About The TT
The Audi TT has been available a 2+2 coupe and a 2-seater roadster during its production run starting in 1998.
Underneath the car is built to have a sports car-like performance with the affordability that makes it available to the average person.
Check out the handy owner's manuals on this page for everything that you need to know about caring for your new TT.
A range of engines and trims have helped the car appeal to all budgets with special editions popping up now and again.
Quattro four-wheel drive technology has always been available to customers of the TT to help get the power down on the road efficiently, front-wheel drive is the standard for the car.
With the introduction of the second generation model, the car gained a range of new engines and special edition trims along with a convertible option for the first time.
A high-performance trim was added to the roster called the RS-Plus that featured a turbocharged 2.5-liter 20 valve engine powering all four wheels.
The RS-Plus boasted 355bhp and could reach 60 miles per hour in just over 4 seconds with speed being restricted to 174 miles per hour.
Across all generations of the development of the car, the platform has always been shared with the Volkswagen Golf and Audi A3.
Generation 4 is the latest rendition of the Audi TT and hit showrooms in 2014 – customers spotted differences right away including an all-digital dashboard and modern climate-control system.
It was announced in 2019 that the current generation of design will be the last and that the car will be discontinued in the coming years.