BMW 6 Series Owner's Manual
---
You can find 14 different owner's manuals for the BMW 6 Series on this page that are in the PDF format.
Yearly 6 Series Owner's Manuals
The years available stretch from 2003 through to 2016 and to view the manual you just click the name underneath.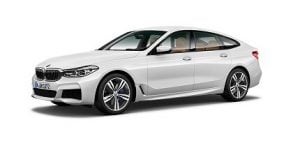 About The 6 Series
Just like its larger counterpart, the 7 Series, the BMW 6 Series is a long-running series of larger executive cars and grand tourers. It is built primarily as a luxurious and stylish model, but hasn't enjoyed the same continuous presence in the BMW lineup that some of its siblings have.
The BMW 6 Series was first launched back in 1976, after which its first generation of models ran for a long time before finally being discontinued in 1989. The 6 Series returned to dealerships in 2003, however, with a second-generation model that had been massively updated. The 2003 model was a world away from the clunkier 1970s and 1980s model, boasting sleek, contemporary body design and modernized features.
The second-gen E63 and E64 models ran from 2003 to 2010, at which point a new model was released for the 2011 model year under a new model number F06. This BMW 6 Series was noted for its offering of a 4.4-liter V8 engine, as well as improvements made to fuel economy. The latest generation models are built under the model name G32, and were first released in 2017.
The G32 is primarily built as a 5-door fastback, offering a sportier, more athletic alternative to the larger and more opulent 7 Series. After its release in 2017, it was facelifted in 2020, and gained a mild hybrid powertrain in 2021. The primary powertrains are a 2-liter 4-cylinder engine, and a 3-liter 6-cylinder engine, delivering up to 335-hp at the high end, with diesel variants also available.
Despite being sportier in its nature, the BMW 6 Series and its variants have proven themselves quite practical at times, with one GT model offering 31 cubic feet of cargo space behind the rear seats. That's far more than you'd get on any modern sedan car, more than twice as much in some cases.