You can find 13 different owner's manuals for the BMW X1 on this page that are in the PDF format.
Yearly X1 Owner's Manuals
The years available stretch from 2011 through to 2023 and to view the manual you just click the name underneath.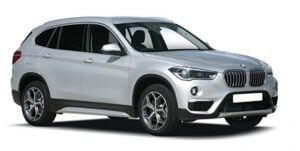 About The X1
Sat at the bottom of the German automaker's crossover SUV line is the entry-level X1 model, launched in 2009.
It is tiny when compared to the much larger X5 which was the first crossover SUV by the company that was released in the late 1990s.
These owner's manuals discuss some of the features of this vehicle, as well as how to care for it properly.
Over the years the company (and many other car manufacturers) have managed to release smaller crossover SUVs onto the market, cramming amazing features and technology into smaller bodies.
For models built after the year 2015, they can come in either M Sport, SE, Sport or the xLine trim which represents the level of features and luxury inside the car.
Being a crossover SUV means the X1 lacks off-road equipment but still benefits from the abundance of space inside the cab.
These changes from the traditional SUV layout mean more people can justify spending the money to buy one while affording to run it day-to-day.
Underneath the X1 is the same platform used by the Mini Countryman, a model that BMW introduced to appease European emission regulations.
With the introduction of the second-generation model in 2015 customers found that they could now choose a four-wheel-drive option called xDrive.
The changes brought in with the second generation have helped the BMW X1 push sales even further all around the world with sales doubling every 5 years or so.