Buick Verano Owner's Manual
---
You can find 5 different owner's manuals for the Buick Verano on this page that are in the PDF format.
Yearly Verano Owner's Manuals
The years available stretch from 2013 through to 2017 and to view the manual you just click the name underneath.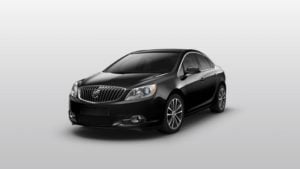 About The Verano
The Buick Verano was introduced to the Chinese and American markets in 2010 and was discontinued in the USA in 2019 though Chinese production continues.
This page includes the various owner's manuals for the Verano, which can help answer any questions that may arise about how to care for and use your vehicle.
This car was intended as a replacement for the Buick Skylark that saw 45 years of service and 6 generations of design.
The Verano is an example of a compact luxury car and is basically a rebadged Opel Astra, also sold as the Chevrolet Cruze.
Engine choices are the typical sedan options you would expect from a European car, all-around 2-liter in displacement.
Transmissions available include a 6-speed manual or automatic with a 7-speed dual-clutch manual option also available on premium trims.
These trims that were on offer for the car included Convenience, Leather, Premium and Sport Touring.
A Chinese version was released as a second and third generation and featured more space than the traditional Verano sold in the USA.
For the Chinese market, the power-plant options were adapted due to harsh taxes imposed on larger engines, buyers can choose a 1 or 1.3-liter turbo gasoline.
A CVT transmission has also appeared for the first time in the Verano with the latest version in China alongside a 6 speed automatic.