Dacia Lodgy Owner's Manual
---
You can find 11 different owner's manuals for the Dacia Lodgy on this page that are in the PDF format.
Yearly Lodgy Owner's Manuals
The years available stretch from 2012 through to 2022 and to view the manual you just click the name underneath.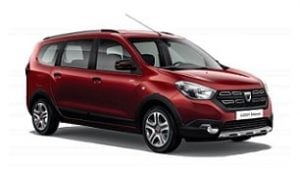 About The Lodgy
The Lodgy is a compact multi-purpose vehicle created by Dacia, a subsidiary of the French car manufacturer Renault.
This Lodgy was unveiled at the Geneva Motor Show in 2012 and was built on a brand new platform created specifically for the new generation of Dacias. There were a number of engine configurations, two diesel variants and 2 petrol. The diesel engines were both 1.5-liter while the petrol configurations were 1.6-liter and 1.2-liter turbocharged.
The Lodgy was the very first Dacia to install a speed limiter, other features included a 7-inch touchscreen, satellite navigation system, Bluetooth connectivity and USB points (previously found on the Duster). Created as a left-hand drive only, the Lodgy allowed seating for either 5 or 7 passengers and was built in Dacia's new factory in Tangier, Morocco. The Lodgy scored just 3 stars in the NCAP tests which was considered the lowest passable score for cars in 2012.
Dacia entered a new variation of the Lodgy (the Lodgy Glace) into ice racing competitions. These competitions are usually held on naturally frozen bodies of water (although sometimes can be on artificial ice rinks in warmer climates) and include motorbikes, cars, snowmobiles and all-terrain vehicles. The Lodgy Glace took part in the Andros Trophy with a rear mid-engine four-wheel drive 3-liter V6 version winning 4 races and placing well in others.
In India, to keep costs low, a stripped-down version of the Lodgy was sold, with no airbags and no ABS it actually scored zero stars for adult safety and just 2 stars for toddlers according to the Global NCAP 20108 tests. 7 Trim levels were sold here including the Standard, RxE, RxL and RxZ.