Dacia Logan Owner's Manual
---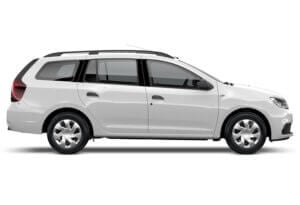 About The Logan
In 2004 the budget car manufacturer introduced us to the Dacia Logan, a family car built on the same platform as the Renault Captur.
These owner's manuals will give you all the information need to know about your car, from how to operate it safely and properly to maintenance tips for keeping it running in top form.
The original design of the car included a requirement that it be low cost and to do that they removed the luxuries that increased the price.
It is said that the Logan has 50% fewer parts than a high-end Renault and doesn't include many of the electronics that would be usually included to get the price down.
Engine choices are kept small and simple as many emerging markets have to import a lot of their oil which makes fuel expensive due to import taxes.
In an attempt to corner as much of the budget market as possible with the Logan the company released many trims, such as a van and pickup truck version.
Second-generation models of the car became available in 2012 and the new car shares its platform with the Dacia Sandero, with the front looking identical to that model.
Special edition models weren't carried over apart from the MCV variation which looks like an estate car with extra storage room in the back.
In late 2020 the third generation Dacia Logan was put into production and the engine and gearbox choices were reduced greatly.
Trim options were shuffled to now include just the Comfort, Laureate, SE Summit, SE Twenty and Techroad options.
This newer version shares now shares its platform with the Renault Clio and Nissan Juke.