Jeep Liberty Owner Manual's
---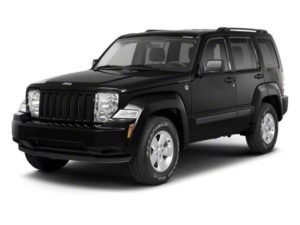 You can find 9 different owner's manuals for the Jeep Liberty on this page that are in the PDF format.
The years available stretch from 2004 through to 2012 and to view the manual you just click the name to the left (or above if viewing by mobile).
About The Jeep Liberty
The Jeep Liberty is an American model that was marketed as the Cherokee in the rest of the world.
Its production ran from 2002 until 2012 and during that time went through 2 generations of design, with the second starting in 2008.
The second generation's face-lift removed the car's rounded appearance and changed it to a more aggressive boxy one.
Originally buyers had the choice of a 4 cylinder economical engine but with generation 2's release, they dropped it so you could only have a V6 installed.
Jeep decided that if customers wanted a cheaper to run vehicle from them they could choose a Patriot instead.
Although the car was improved and stuffed full of the latest technology it didn't excite critics and sales carried on the decline they had entered in the first generation.
Common Problems With The Liberty
Windows – if you are noticing the windows slipping down on their own then a faulty window regulator could by the cause. A simple change of this and/or the motor could give you plenty more miles free of window trouble
Water leaks – if you are finding water coming through the roof and/or sunroof then you could have a water leak. The easiest cure for this is to make sure that any guttering on the roof is clear of debris so that water can flow freely away instead of gathering in pools
Jeep Liberty Oil Type
Inside the owner's manual you can find a reference to the oil type needed and the fill capacity. To make things easier we have a sister-site that lists the different trims of the Jeep Liberty and the appropriate oil you need at OilType.co.