Jeep Liberty Owner's Manual
---
You can find 9 different owner's manuals for the Jeep Liberty on this page that are in the PDF format.
Looking For Mechanical Information?
An owner's manual is usually packed with guides on how to operate the car safely and how to maintain it.
If you require mechanical information (for fixing the car yourself for example) then you may need a workshop, service or repair manual instead.
Jeep Liberty Service Manuals »

Yearly Liberty Owner's Manuals
The years available stretch from 2004 through to 2012 and to view the manual you just click the name underneath.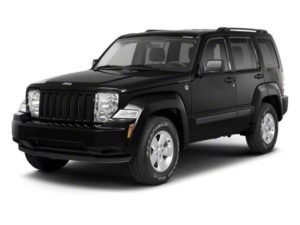 About The Liberty
The Jeep Liberty is an American model that was marketed as the Cherokee in the rest of the world.
Its production ran from 2002 until 2012 and during that time went through 2 generations of design, with the second starting in 2008.
These owner's manuals are a comprehensive guide to all aspects of owning and driving a Liberty, from specifications and operating instructions to maintenance and troubleshooting procedures.
All of the manual PDFs also contain safety information, warranty details, illustrations and charts that explain how the engine works along with other diagrams that illustrate how to change oil or replace a tire for example.
A second generation's face-lift removed the car's rounded appearance and changed it to a more aggressive boxy one.
Originally buyers had the choice of a 4 cylinder economical engine but with generation 2's release, they dropped it so you could only have a V6 installed.
Jeep decided that if customers wanted a cheaper to run vehicle from them they could choose a Patriot instead.
Although the car was improved and stuffed full of the latest technology it didn't excite critics and sales carried on the decline they had entered in the first generation.