Kia Forte/Cerato/K3 Owner's Manual
---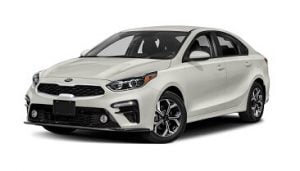 About The Forte/Cerato/K3
If you are looking for owner's manuals for the:
Kia Forte
Kia K3
Kia Forte K3
Kia Shuma
Kia Cerato
Kia Cerato Forte
Then you are in luck. The Kia Forte is known as one of the above names in different regions around the world but is the same car underneath.
If you're interested in learning more about this vehicle, we recommend checking out our helpful PDFs linked from this page.
Brought into production in 2008 the Forte replaced the original Cerato and Spectra lines from the South Korean automobile manufacturer.
Original examples that first came into production had the option of being built as a sedan, hatchback or even a 2 door coupe.
A funky-looking hybrid version of the first-generation Kia Forte was released to the public in 2009 and used the gas-powered hybrid technology from the Hyundai Elantra.
Safety ratings of the original model car were outstanding with 5 out of 5 stars achieved across all tests.
The manufacturer managed to keep up that high score throughout the evolutions of the car which put it ahead of the compact car competition.
Other compact cars that this one competes with include the Mazda3 and the Toyota Prius since the car was enlarged in 2003.
Modern Forte's that are being released now are in their third generation of design and are more limited in terms of layout and engine size.
Buyers can opt for a 1.6 or 2-litre engine with the car being a 4 door sedan or 5 door hatchback.
Transmissions of the 2018+ Kia Forte's can be in the form of a 6-speed manual, 6 speed automatic or even a 7-speed dual-clutch.
As well as choosing the engine and transmission you can also choose from one of seven trims including:
EX
GT
GT-Line
LX
LXS
S
SX