Hyundai Elantra Owner's Manual
---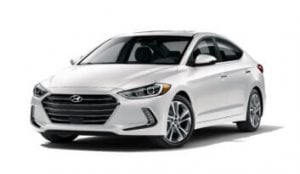 About The Elantra
The Hyundai Elantra or Avante as it is known in some regions is a compact car that was first produced in the year 1990.
These owner's manuals will guide you through all of its features and functions so that you can enjoy your new vehicle to the fullest extent.
Globally it competes with other compact cars like the modern Honda Civic and popular Mazda3.
The original version was released as a cost-effective alternative to family sedans like the Ford Sierra and Vauxhall/Opel Vectra.
Now, the car is in its seventh generation of design and has evolved to be less of a cheap alternative and more of a serious contender against its competition.
Its most recent version (seventh generation – 2020) allows the customer to choose not only a hybrid option but also LPG, something that is usually fitted after purchase.
Customers also get the choice of a wide range of trims at the point of purchase including:
Blue
ECO
GL
GLS
GT
GT N Line
GT Sport
Limited
N Line
SE
SEL
Sport
Value Edition
The Elantra has gained a name for itself as a cheap way to get a good quality fuel-efficient family car, as Hyundai becomes a much better brand than it was in previous decades.
In Australia, the Elantra is actually sold as the sedan version of the i30 from the same South Korean automaker.
FAQ's
Q: What problems do Hyundai Elantras have?
A: According to research done by MotorBiscuit, the most common complaint about the Elentra is about both the manual and automatic transmission. On a more serious note, some owners have even complained about the engine catching fire.
---
Q: Why is my Hyundai Elantra not starting?
A: The easiest and most common cause of an Elantra not starting is a dead battery in the car or in the key fob. If this is not the case then the alternator or starter motor may be faulty and unfortunately a more expensive fix.
---
Q: Are Hyundai Elantras expensive to fix?
A: According to RepairPal, research shows that the Elantra has a lower than average cost of maintenance when compared to other cars in the same compact car segment.
---
Q: Do Hyundai Elantras last long?
A: Modern Hyundai cars are much better in terms of reliability and length of life. You can expect the more modern examples of the Elantra to last up to 20 years when properly serviced and maintained.
---
Q: What kind of oil does Hyundai recommend in the Elantra?
A: To reduce the wear on parts inside the car Hyundai recommend that you put fully synthetic oil inside your Elantra.