Land Rover Discovery Sport Owner's Manual
---
You can find 10 different owner's manuals for the Land Rover Discovery Sport on this page that are in the PDF format.
Yearly Discovery Sport Owner's Manuals
The years available stretch from 2014 through to 2023 and to view the manual you just click the name underneath.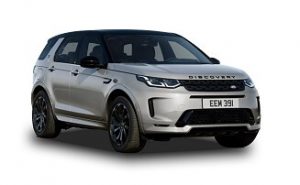 About The Discovery Sport
The Land Rover Discovery Sport is a modern spin-off of the very offroad capable family car the Discovery.
This version is designed to handle offroad conditions but is more geared towards the premium SUV segment of the market.
It is designed to use a unibody construction whereby the chassis is incorporated into the body, reducing weight but sacrificing rigidity.
Land Rover intended on this line replacing the Freelander, another unibody model that sat at the lower end of the company's price range.
The Freelander didn't have a good image after being associated with unreliability due to its low-cost design.
This new Discovery Sport resembles the third-generation of the standard version of the car although it is slightly smaller.
Its chassis is built using steel but the bodywork panels are made using lighter aluminium to force the centre of gravity lower.
You can also find many of the same components in the Range Rover Evoque – another unibody model that is offered with a more luxurious finish and interior.
Production of the first generation began in 2014 with assembly taking place in the UK, Brazil, China and India for the closest markets.
In 2019 the production of the second generation began with the Discovery Sport being given many new hybrid technologies to improve emissions and fuel economy.