Range Rover Owner's Manual
---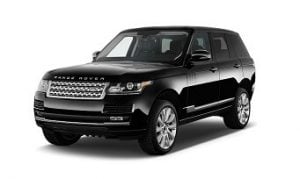 About The Range Rover
The Range Rover is a spin-off model from the Land Rover model that launched the offroading brand in the first place.
Originally the "Land Rover" was a model (that would go on to be called the Defender) rather than a brand that was marketed by parent company Rover.
This Range Rover was designed to be the bigger version of that model and many prototypes were created during the 1950s and 1960s.
By 1970 the Range Rover was ready for the public and over the next few years would make a name for itself as it was adopted by celebrities and pushed to its limits in events worldwide.
In North America, the car was heavily in demand with many people importing them without a dealer network until 1987 when an official dealership was finally launched there.
The original Range Rover model is known as the "Classic" and did not feature the luxury that the nameplate is associated with today.
Under the bonnet was a detuned version of the Rover V8 engine that would be improved upon in terms of both power and efficiency over the next 25 years or so.
It wasn't until the second generation in 1994 that the model would be equipped with premium features such as leather seats and a built-in GPS.
This was under the command of BMW who had recently purchased the brand from the Rover group.
It was still powered by the Rover V8 from before with a 5-speed manual or 4-speed automatic transmission, the 3-door option was also no longer available.
A third-generation appeared in 2001 that had been overseen by parent company BMW who installed many of the features from the 7-Series and the 5-Series.
Under the hood was a range of Jaguar engines at first but a few years later (after the purchase of Land Rover) there were several Ford engines on offer too.
During this time a spin-off model was launched called the Range Rover Sport, it used the Discovery chassis and body but with similar engines to this model.
For 2012 the Range Rover entered into its fourth generation with Tata Motors now owning both this brand and Jaguar, pairing the two up to pool resources.
Much like the Jaguar range the new Range Rover employed a lot of aluminum in its construction and by doing so managed to shave off around 20% of its weight.
For this later generation model of the luxury SUV, the company also added a mild and then a plug-in hybrid drivetrain to help appeal to those conscious of fuel bills.
Land Rover also created another two spin-offs of this model during this time, starting with the unibody Evoque and then the sporty Velar.