Land Rover Discovery Owner's Manual
---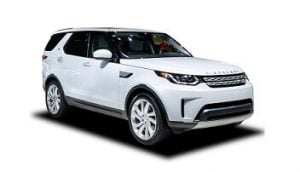 About The Discovery
The Land Rover Discovery appeared for the first time in the late 1980s, heavily based on the Range Rover.
It shared much of its components and bodywork with the Ranger Rover at the time and acted as a more affordable version of it.
By launching the Discovery the Land Rover brand went from being just a single model (that went from being called "the Land Rover" to "the Defender") to a whole range.
It started a whole new trend of family cars that were offroad capable, something that would become a big deal during the 1990s.
In 1998 the facelifted Discovery came onto the market sporting a very similar design from the outside, although almost every panel was updated.
The comfort that it offered was improved vastly to help it appeal even more to families who were used to their luxuries.
Improved cargo space was complemented with an optional 7-seats version where all occupants faced the front.
Modern technology was packed into the engines to help them achieve a better fuel economy against a backwash of rising fuel prices.
A second-generation Land Rover Discovery that was codenamed the L319 went on sale in 2004 under the new parent company Ford.
Ford had recently purchased the Land Rover name from BMW and went ahead and added their own range of engines and transmissions to the model.
Ford's version of this new model was sleeker in design and employed a semi-integrated chassis in the body to reduce weight.
This new version of the Discovery would be used as a base for the Range Rover Sport that was released around the same time.
The next major change to occur in the nameplate was in 2017 when the third generation was released under the eyes of new owners Tata Motors.
Again it shared its platform with the Range Rover Sport and the standard Range Rover, refined for luxury and less for practicality.
It is still designed to be able to be taken offroad and perform well but incorporates a lot of the features that the average car buyer would be looking for.
This new version of the car also returned to the North American market that is crying out for luxury crossover SUVs as they move away from traditional sedans.
It was launched alongside its sister model the Discovery Sport that uses the same platform as the Evoque, both of these being classed as crossover SUVs.