Land Rover Owner's Manuals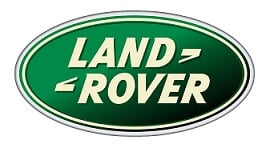 Originally "Land Rover" was a name for a utilitarian model created by British automaker Rover in 1948. Eventually, the company was spun-off into its own brand and nowadays focuses on premium models and SUVs. You can find the owner's manuals for the modern lines and years on this site listed below.
---
Browse by Land Rover Model (8 in total)
About Land Rover
The first Land Rover model was inspired by the original Jeep, a model put out by Willys using ex-military designs.
Using military surplus equipment and components from the second world war the company managed to launch this frugal addition to their catalog.
It used surplus aircraft cockpit paint and was only offered in light green.
By 1978 the Land Rover name was spun-off into its own company after its success with the upmarket luxury Range Rover model.
In 1994 BMW acquired Rover as well as the brands it also owned, this included the Land Rover name.
BMW would then go on to release the second-generation Range Rover followed by the more affordable Freelander later in the 1990s.
As the new Millenium came in the brand changed hands again, this time to Ford who launched the first Discovery line – using an integrated-boy-frame design to reduce weight.
By 2008 Ford had sold the Land Rover and Jaguar brands to Indian firm Tata Motors who paired the two up to share resources.
Now the company focuses on marketing mainly high-end models such as the Range Rover Sport and entry-level models such as the Range Rover Evoque.