Range Rover Sport Owner's Manual
---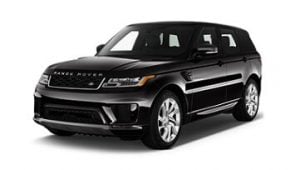 About The Range Rover Sport
The Range Rover Sport is a spin-off from the long-established Range Rover line that had originally started in 1970.
This Sport model was introduced in 2005 and in fact, does not share a platform with the Range Rover but with the smaller Discovery.
The design of the car was overseen by Ford who had recently bought the Land Rover brand from BMW.
It was based on the Range Stormer concept that was debuted at the 2004 North American Auto Show.
That concept model had 3-doors and was much sportier than what people would traditionally think of when conjuring up the Land Rover name.
When it came into production a year later the car managed to keep a lot of the sporty elements of the concept but remained tame in comparison.
It featured many offroad technologies such as Land Rover's Terrain Response system that allowed the driver to select the current conditions using a knob in the center console.
By selecting the terrain type the Range Rover Sport would then choose the appropriate suspension, gearbox and engine settings to best traverse it.
In 2013 the second generation moved away from the boxy design it sported before and towards the curved look that was also applied to the Range Rover and the new Evoque.
The designers at Jaguar Land Rover had managed to shave off almost 10% of the weight compared to the last version through the use of aluminum in the chassis and body.
In 2015 an SVR version of the car was introduced that featured the supercharged 5-liter V8 taken from the Jaguar F-Type and huge 21-inch alloy wheels.
The SVR produced over 500bhp and was able to reach 60 miles per hour in 4.5 seconds, much faster than other near competitors.