You can find 14 different owner's manuals for the Lexus ES on this page that are in the PDF format.
Yearly ES Owner's Manuals
The years available stretch from 2016 through to 2022 and to view the manual you just click the name underneath.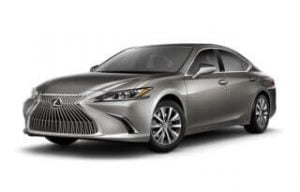 About The ES
Starting out as a compact-executive car the Lexus ES has grown throughout its generations of redesign to a normal size executive car.
The interior features leather seats, dual-zone climate control, power windows, panoramic sunroof, touch screen display entertainment system and more.
These owner's manual PDFs will provide you all the information you need to know about your new luxury ES.
The car has been through 7 generations of design so far and the first five of those it was based on the Toyota Camry platform.
With the introduction of the sixth-generation model, buyers found that it bore more resemblance mechanically to the longer Toyota Avalon.
In 2012 the ES gained a hybrid option to capture the lost energy during braking and use it to boost acceleration, increasing the average miles per gallon greatly.
The most recent generation (7th) released in 2018 has seen the Lexus ES add many more options and features.
Buyers are able for the first time to opt for a four-wheel-drive configuration with the 7th generation as well as choose a 6 or 8 speed automatic transmission.
For those looking for some extra excitement, they can opt for the F-Sport trim which features a higher level of comfort and sports parts with increased power under the hood.
Production in recent years has also been pushed harder with assembly plants being opened in emerging markets such as India.
Sales peaked for the ES just before the global recession in 2008 and have failed to reach those highs again but with increased production opening up around the world it may now be possible.