You can find 13 different owner's manuals for the Lexus NX on this page that are in the PDF format.
Yearly NX Owner's Manuals
The years available stretch from 2015 through to 2023 and to view the manual you just click the name underneath.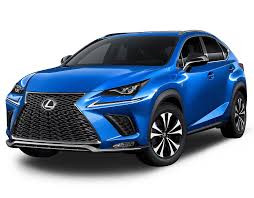 About The NX
Brought onto the automobile market in 2014 the Lexus NX was the smallest SUV added to the company's range.
The compact luxury crossover SUV takes advantage of the move by consumers to smaller cars that still possess plenty of storage room.
These owner's manuals help you understand the features and functionality of your vehicle, with detailed descriptions, diagrams and illustrations.
Engine choices for the model are smaller displacement to the rest of the SUV range from the Japanese company but the curb-weight is also a lot smaller.
Trim levels for the car are quite vast for a Lexus model, you are able to choose from one of six on offer such as:
F-Sport
Luxury
Premier
SE
Sport
Takumi
Since the car was released a hybrid option has always been on offer known as the NX300h which captures lost energy during braking and recycles it during acceleration.
At the time of purchase, customers can choose to have their SUV as a front-wheel-drive or a four-wheel-drive.
The platform that the NX is built on is shared with many other vehicles (more than its worth listing here) in the parent-company Toyota's range such as:
This helps keep the spare parts readily available across the range and allows the company to focus on optimizing a smaller set of products.
Sales of the Lexus NX have increased over the years since its release which is impressive as many more automobile manufacturers have added new suvs to the market.