Opel/Vauxhall Insignia Owner's Manual
---
You can find 14 different owner's manuals for the Opel/Vauxhall Insignia on this page that are in the PDF format.
Yearly Insignia Owner's Manuals
The years available stretch from 2010 through to 2023 and to view the manual you just click the name underneath.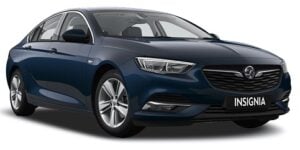 About The Insignia
In 2008 the Vauxhall Insignia went into production in Germany, Russia and China.
Various model names were used for this car under different brands owned and controlled by the parent company General Motors.
You could buy the Insignia in different regions of the world as the Buick Regal, Chevrolet Vectra or the Opel/Holden Insignia.
When ordering the car you have the option of it being a 4-door saloon (sedan) or a 5-door estate (station wagon).
These owner's manuals for the vehicle provide detailed instructions on how to operate and maintain your Insignia depending on model year.
Underneath the car was the same platform use on the Saab 9-5 and the hugely popular American Chevrolet Malibu.
The Insignia was a marvel of technology and exhibited many new features that weren't found among other Vauxhall cars at the time.
Drivers were assisted by automated systems such as adaptive forward lighting that followed the corners as they turned and a sensor-based system that watched the traffic in front of the car to respond quickly to changes.
With the introduction of the second-generation model in 2017, the exterior appearance was vastly improved making it seem a lot more executive.
The 2017 onwards model is available in a wide range of trims that determine the level of luxury and features such as:
Design
Elite
Elite Nav
GSI Nav
SE Nav
SRi
SRi Nav
SRi Vx-line
SRi Vx-line Nav
Tech Line
Tech Line Nav
Ultimate Nav
In Australia, the car was renamed the Holden Commodore and the 4-door saloon/sedan was changed to a 5-door fastback.