Buick Regal Owner's Manual
---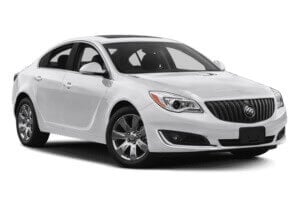 About The Regal
The Regal nameplate entered American Buick showrooms back in 1973 and has gone through six generations of redesigns since.
The official owner's manuals will teach you everything you need to know about the most popular model in the company's lineup.
Inside each of the PDFs, they cover all of the basics like safety, comfort, fuel economy and more.
This car was released into the Chinese region in 1999 though the model is labeled differently in other regions (known as the Vauxhall Insignia in Europe and Holden Commodore in Australia).
It was originally designed back in the 1970s like a personal luxury car available as a coupe or sedan though as buyers' tastes changed the coupe version was discontinued.
During the first few decades of the model being sold several different body types were sold including a station wagon and a performance-focused GNX.
Then the Regal range was discontinued in 2004 to be replaced by the Buick LaCrosse but the manufacturer brought the model back in 2008.
In terms of trim for the revived Regal, the choice was vast with a new hybrid option called eAssist added in 2012, as well as others such as:
Avenir
Custom
CXL
CXL Turbo
Essence
Estate
GNX
Gran Sport
Grand National
GS
Leather
Limited
LS
Olympic Gold
Preferred
Premium
Sport
Sport Touring
T-Type
Engine sizes are relatively small in comparison to what the American buyers are used too though the Vauxhall platform that it uses was designed and built in Europe.
A 250 brake horsepower version is available in the latest generation that drives an all-wheel-drive drive-train called the Regal Sportback.
Sales of the Regal have been dropping in the USA though in China they continue to grow steadily year on year.